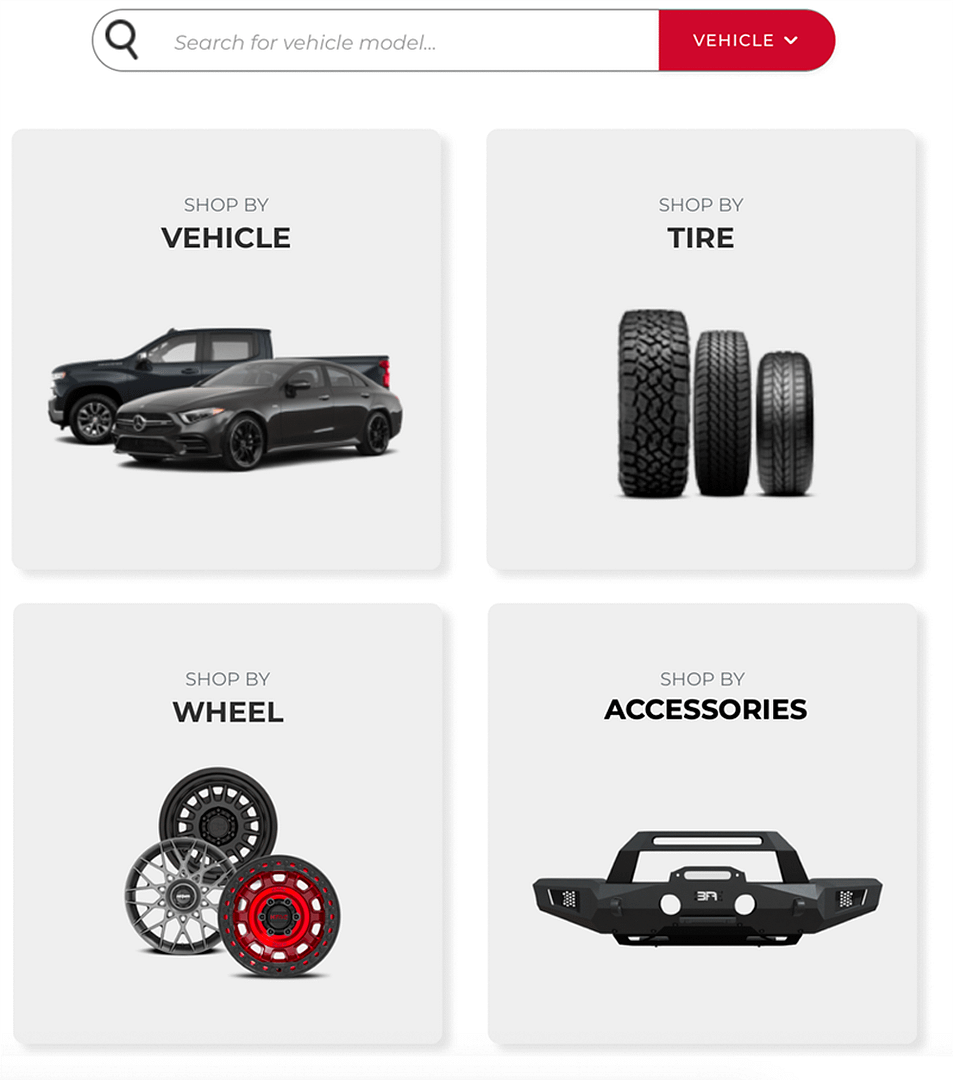 "Launch a tool that makes the shopping experience fast & easy. Provide a simple way to upgrade a vehicle online."
Certain buyers know everything about their vehicle while others don't. It is important to have a simplified experience for everyone.
Our platform allows buyers to specify their vehicle with the help of a YEAR / MAKE / MODEL Look-up and a predictive search.